Posted on 10/25/2022
Jim Richard is a gregarious human being, chef, and business owner. He's a restaurateur revered above the rest, as much for his culinary mastery as for his love of people & music. Jim purchased what is now one of 30A's most popular restaurants, Stinky's Fish Camp (originally The Lake Place), way back in 2002. The catchphrase here is, "With a name like Stinky's, it better be good." And it is good, award-winning, in fact. This story, however, takes place alongside this well-known Dune Allen Beach eatery in what once was a humble fish house known as Stinky's Bait Shack. This magical haunt is, as they say, much bigger on the inside than it is on the outside. Here you can find food, drinks, live music, souvenirs, and, yes, bait.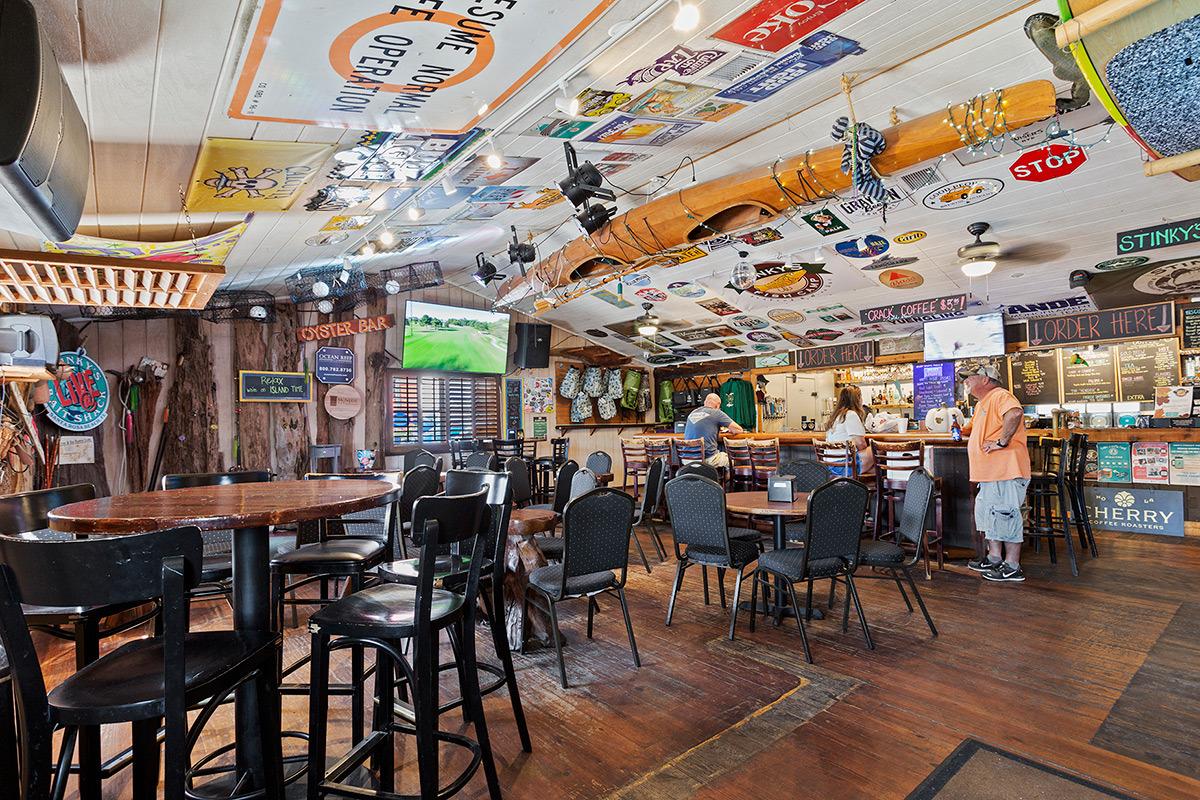 Ultimately it's the brilliant combination of these parts that make this place what it is. The sign says "cold beer | live music | nice people," and it's very accurate. It's also a great coffee bar in the morning serving up tasty eats and New Orleans fresh coffee, as well as being the only place you can get live bait on Scenic 30A. It's also a brilliant spot to listen to local music.
Tim Jackson's Storyteller Tour is currently in residence there. Heck, tons of people stop in just to grab a few Stinky T-Shirts! So obviously, you may be wondering how did this stinky little shack come to be? Where did it get its name, and how did they manage to jam all that into one little 1,500 sqft footprint?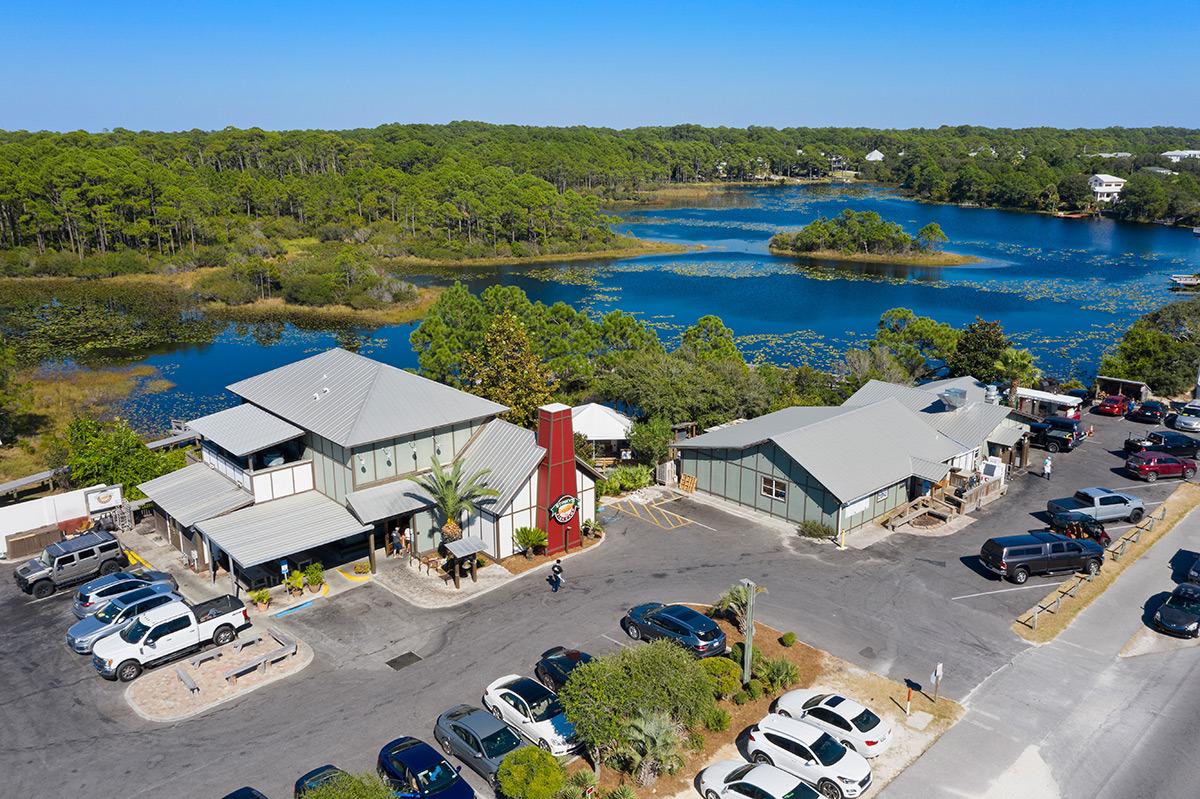 If this little scenic Highway could talk, it would tell 100 million beautiful stories of visitors and locals alike who danced and played along the shores, splashed in the lakes, and ate some of the most delicious seafood ever. Long ago, there was an acclaimed local restaurant known as The Lake Place. When Jim took over, he brought all he had learned on the spicy streets of New Orleans and kicked the place up several notches. Quickly becoming one of the area's best restaurants, it was well-loved, and the family bond of staff was strong. It was known for some of the best finest eats on 30A at the time. Sadly a 2006 kitchen fire burned down the entire structure. Jim walked out into the parking lot, watching his hopes and dreams for his restaurant go up in the fire. He was breathless as he looked around in the parking lot, wondering what would happen next, his line cooks, waiters, and bartenders stood there with him.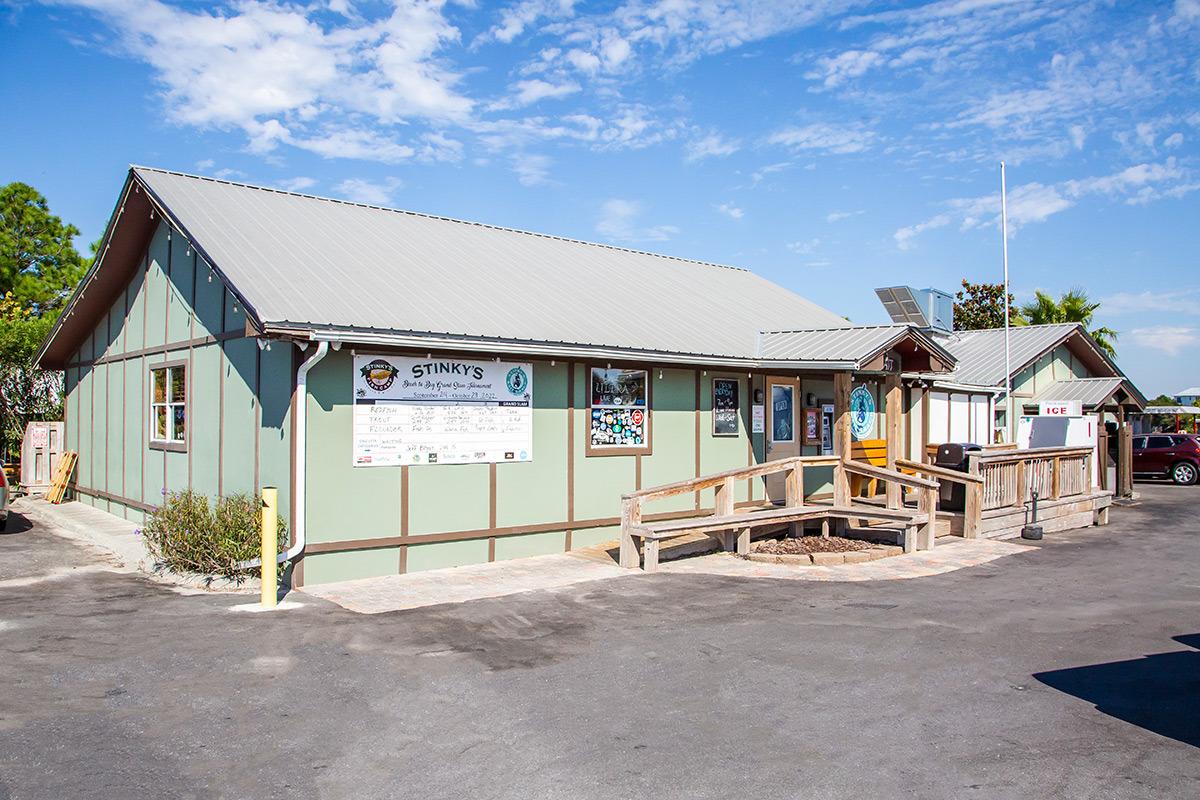 Just about 20 feet from where Jim was standing was a little place known as Angelica's Gift Chalet. Fun fact, she was the better half of the sweet little couple that built The Lake Place back in the day. At that time, they were ready to retire. Angelica and Mac Williams helped Jim make the unexpected dream come true.
While waiting for the insurance money to come through and the rebuild of The Lake Place, Jim and his crew moved down to the Salty Dog, now known as Local Catch. This time Jim yearned for more than just fine dining. He added a music component. This was the start of a long relationship that goes on to this day. Re-branding it slightly and turning up the place's food game, Jim knew more than a few musical artists by then, and it was here his live-music concept took route. The Salty Dog Saloon became the "it" location to enjoy music, on West 30A. There was dancing into the wee hours; it was a brilliant experience that led to so much more music. The new Lake Place was coming along slowly, and Jim decided to move his crew back west.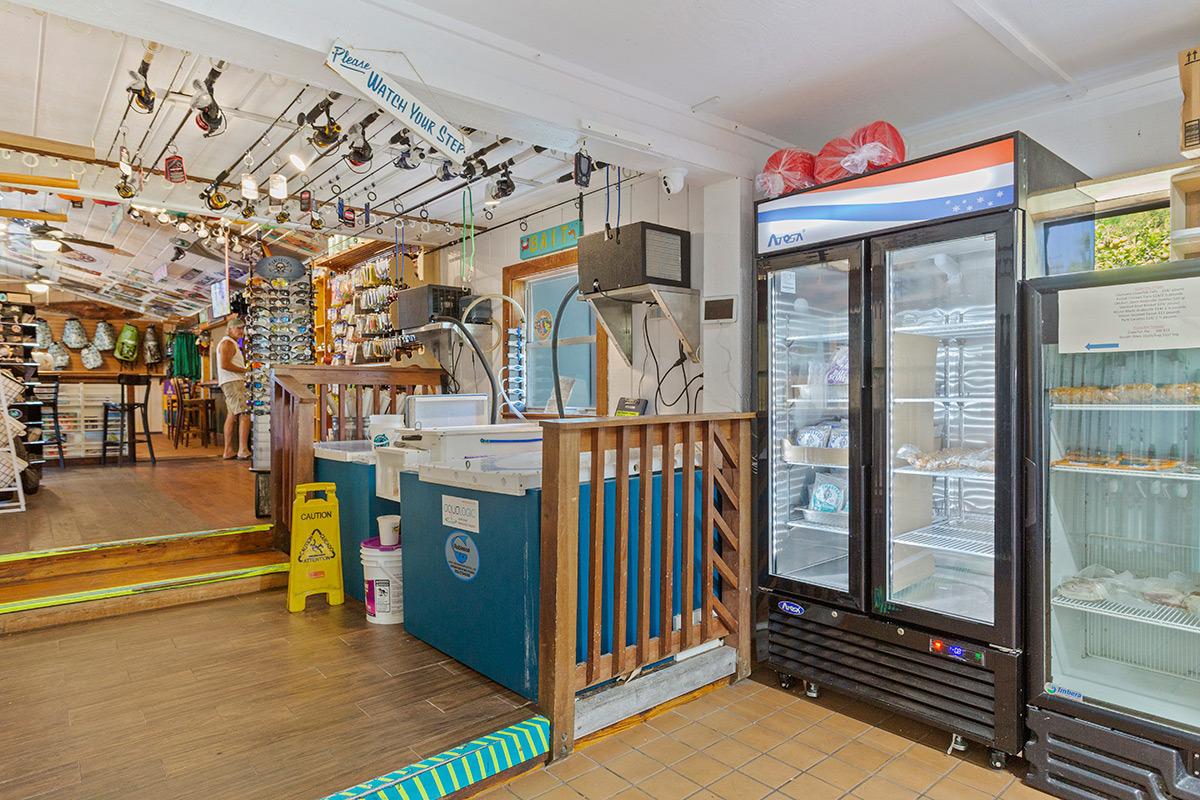 The new Lake Place would be built on the same footprint as the original restaurant; the kitchen was in the same spot, the tables were right where they were supposed to be, and that little Gift Chalet sat right where it does today. Parking was always an issue when The Lake Place was popular, and after a second of looking at the Chalet and the reconstruction plans, Jim had a couple of ideas hit him all at once.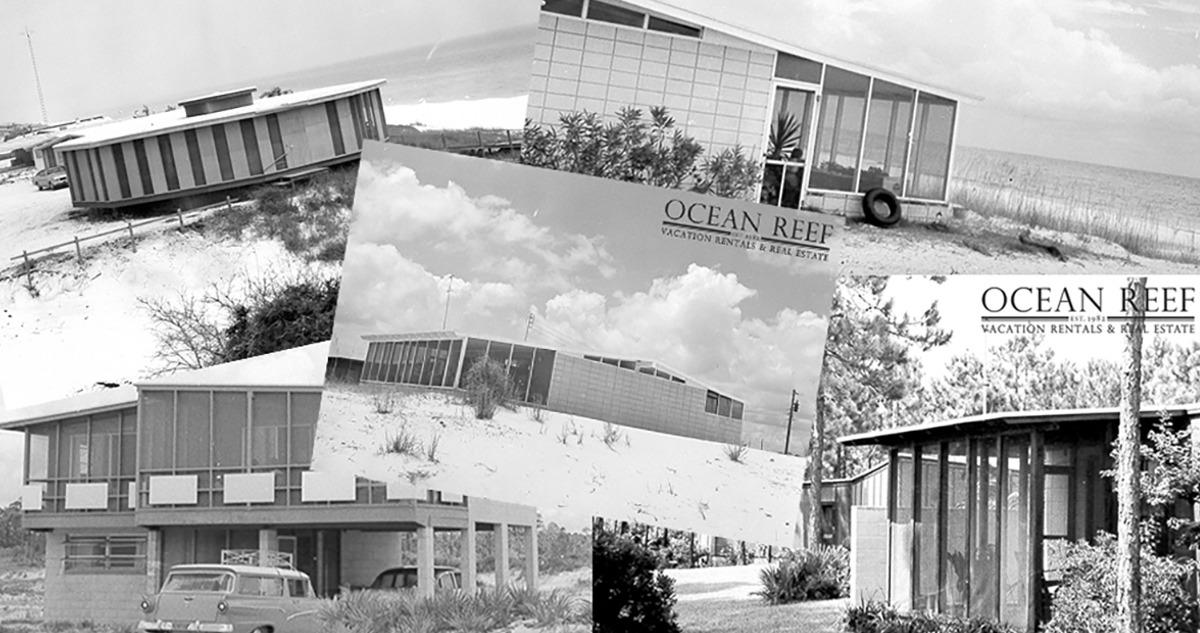 30+ Years ago, maybe more, Jim was working as a Sous chef at the Commander's Palace in New Orleans. There was a constant flow of new hires because of the demanding kitchen. Remembering all their names was completely impossible. So somewhere along the line, the sous chef team started calling them all "Stinky." Like, hey, Stinky, bring this plate to table 3, or hey, Stinky chop up that okra, or hey stink, you going to Tipitinas Tonight? That combination of fine dining and casual camaraderie took hold of Jim's mind. The concept called for a casual dining atmosphere with non-casual, fine dining. He labeled it Stinky's and put it on the shelf for about eight years to marinate …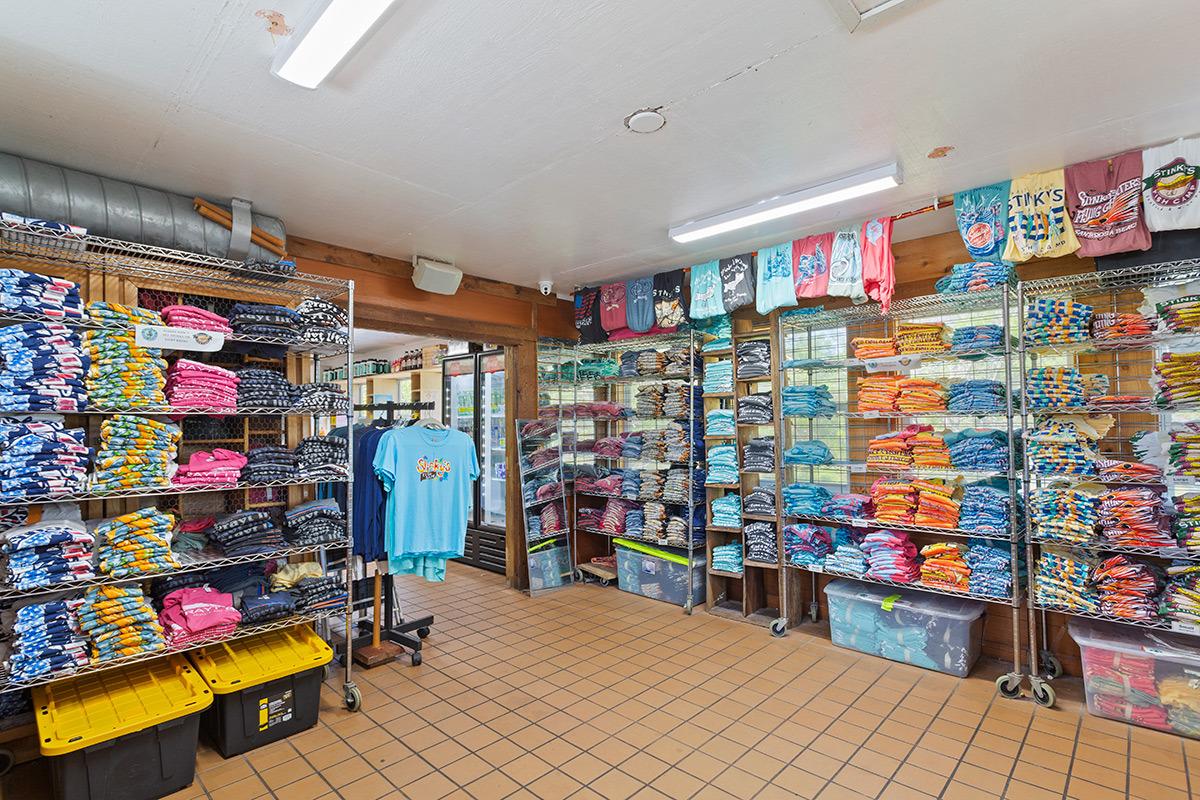 Late in 2006, Jim was struggling. Searching for a way to keep his wait and cooking staff occupied until the new restaurant was built. Jim came up with the idea to purchase the Gift Chalet. With all his cash wrapped up in the rebuild, he needed to rely on his friends and family to front the money. Gathering up some remnants of old restaurants like Zamperri's in Destin and other bits and pieces and cobbled together a concept that would incorporate the gift shop exactly the way it was, with the "Stinky" concept for a casual atmosphere to complement the fine dining at The Lake Place, and of course live music and what the heck, Live bait.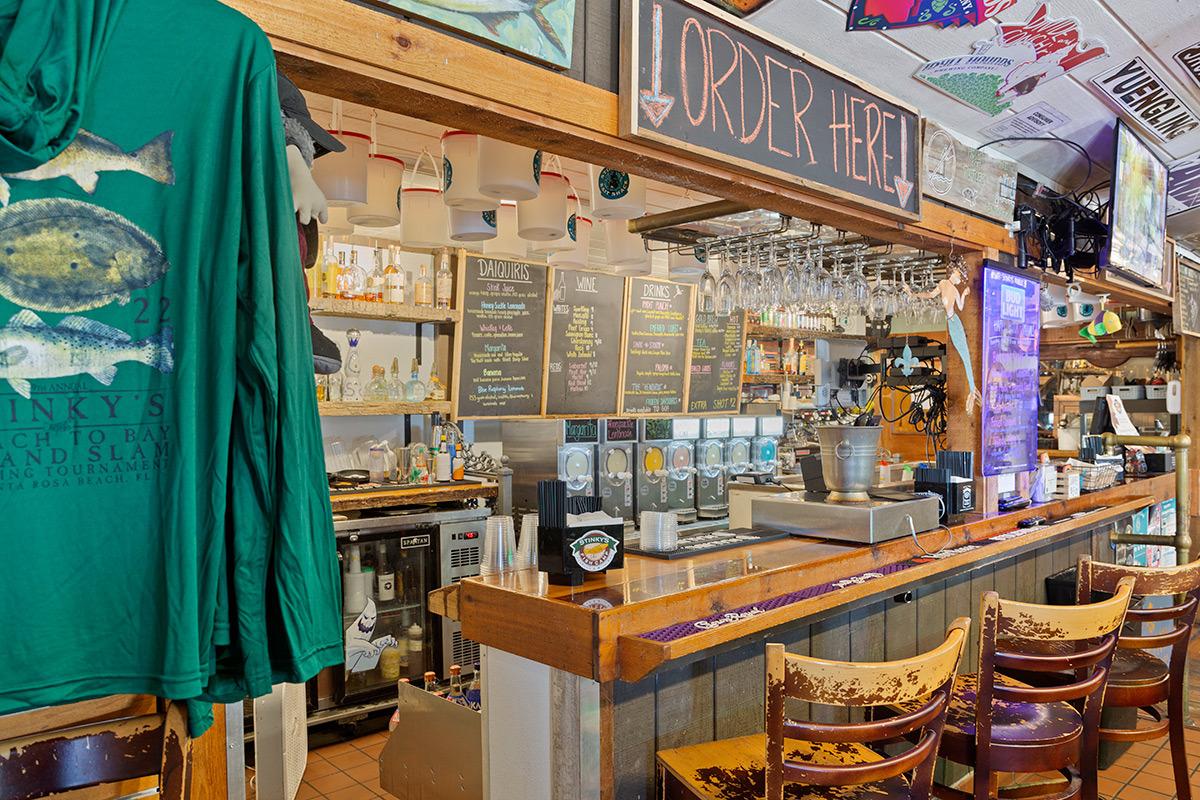 Jim's new concept would be called Stinky's Fish Camp. The fish would be on the table 48 hours or less after being caught out of the Gulf, super fresh and a complete departure from the truckloads of entrées shipped to other restaurants. There was no time to get the place ready for the season. The funky little joint was so green; in fact, the license wasn't going to arrive by the time they were scheduled to open.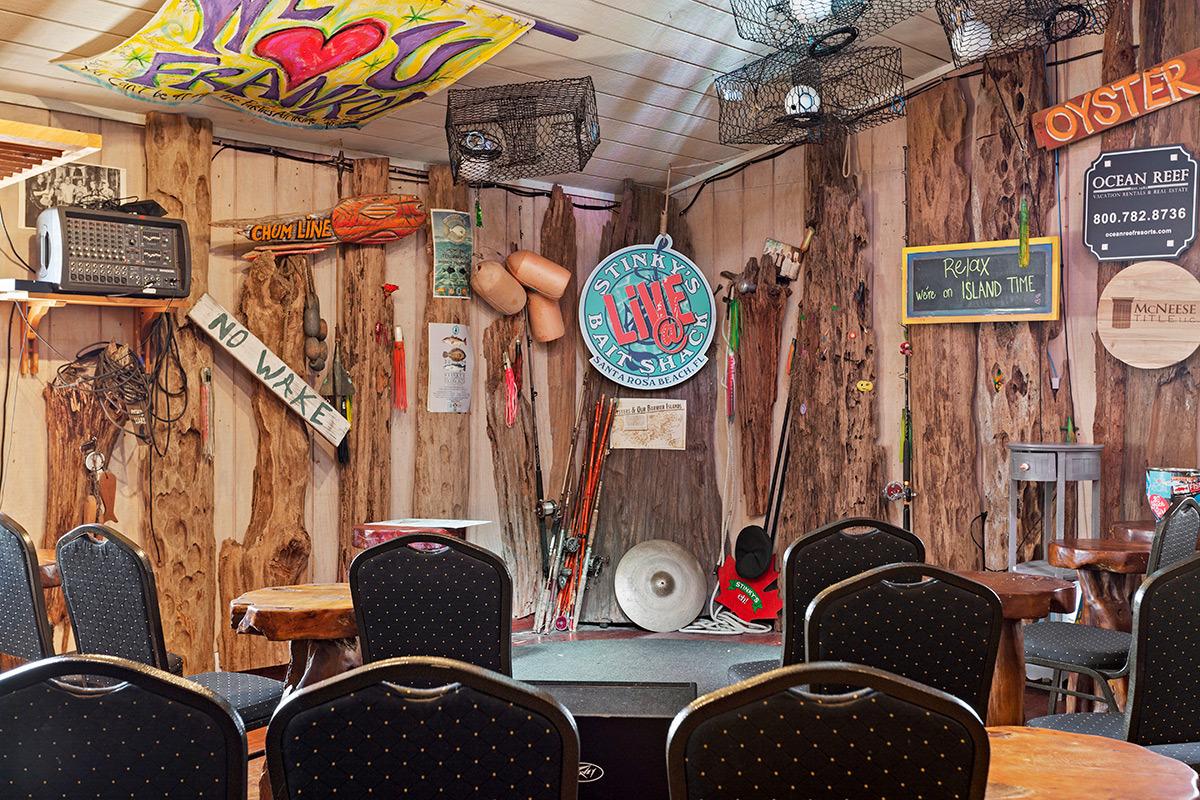 On April 1, 2007, Jim made a hail Mary play. He decided to hold the fish fry anyway, open to the public. Fortuitously, his friend Big Daddie "O" performed a live concert there that night. It brought throngs of people the moment it opened. So much so that Jim was quickly able to pay back his friends. In one night, the hottest little bait shack in town was born, and he solved the overflow dinner parking problem for The Lake Place to boot. Within a few months, he saw his little stinky concept become a very popular reality.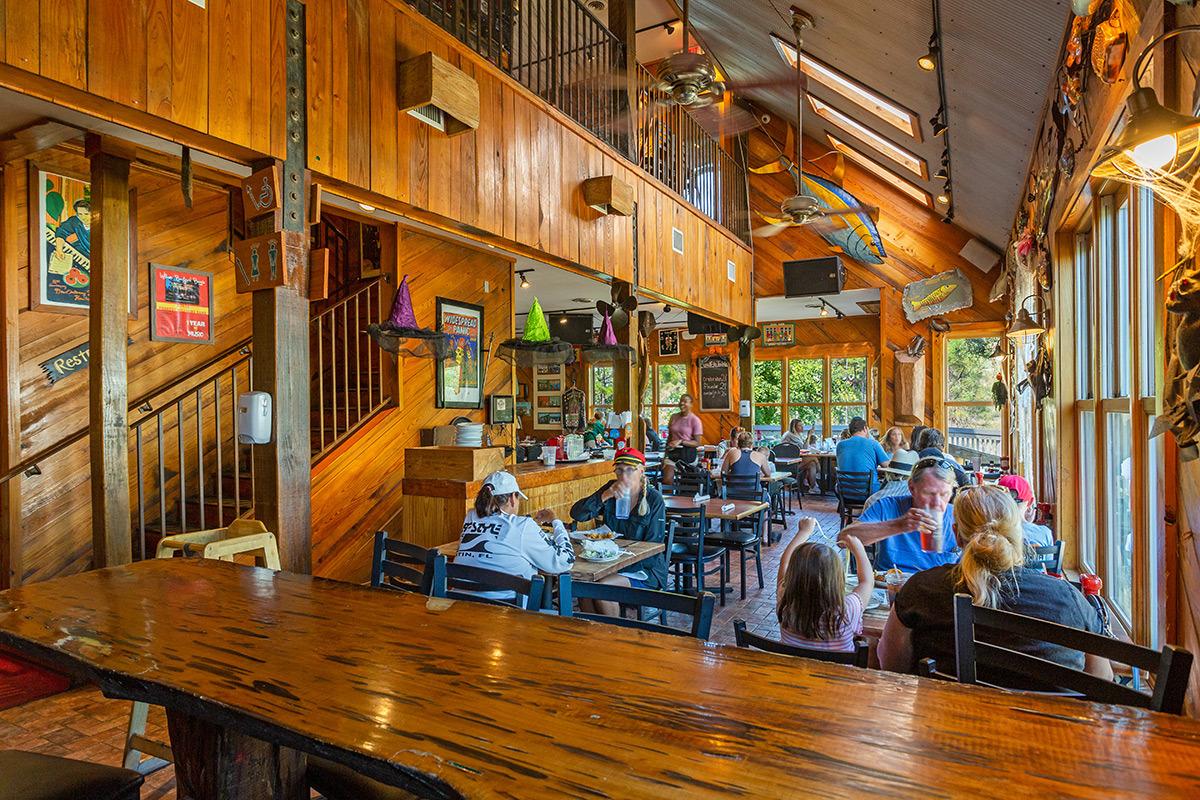 By the time The Lake Place was ready to open, Jim had realized fine dining and stuffy atmospheres didn't really fit 30A. He took what he had gone inside a little shack, and Stinky's Fish Camp took the place of The Lake Place. Not to be left out of the picture, and with its own following, Stinky's Bait Shack became its own hot spot. It would offer a little something for everyone; tourists desperate for logoed T-shirts, procrastinating shore fishermen that may have killed for Live bait, happy patrons looking for a great drink, and some of the area's most popular live music. Today the little shack rocks with music almost every night of the week and, of course, features a special songwriter series of its own as well.
Today Jim's empire of delicious food, music, and a one-of-a-kind atmosphere stretches from his home state of Louisiana to Blue Mountain Beach. Trenasse is an upscale, sassy modern New Orleans dining establishment. It features a unique ambiance and delectable cuisine, with Jim's signature style. To the far east stands Redfish Taco. Is it possible to have two standout restaurants just minutes from each other on 30A? Absolutely. Red Fish Taco may be the ultimate expression of Jim's place-making prowess (for now?!?). The food is next level; the atmosphere is best described as flip-flops optional. Gently lit with candy-colored elements inside, RFT defines what a laid-back yet 5-star food can look like. We can't wait to see what Jim comes up with next...
Above all else, Jim Richard's ability to pivot, his love of his staff, and his love of local music made this place what it is today. Of all the stories along these shores, this is Stinky's surely among the sweetest. Like a literal phoenix rising from the ashes, this place took shape in adversity to become a 30A original like no other.