Posted on 7/15/2022
Destin beach vacations are all about having fun outside! Swimming, snorkeling, diving, kayaking, fishing, paddle boarding, running on the shore, and biking are just a few awesome outdoor activities to do here in Destin, Florida. What's more exciting than all of those? Wakesurfing!
Though Destin's Emerald Coast isn't famous for gnarly 20-foot waves, you can still have a fun surfing experience when visiting the area. Wakesurfing is similar to regular surfing, but you're riding a wave created by a boat. It is also easier than traditional surfing, which makes it a great way to get out on the water with family and friends. Using a tow rope, the boat pulls you out of the water. After that, you cruise along behind the boat and ride the waves. It's fun, safe, and family-friendly. And the best part is you're always guaranteed a wave to ride!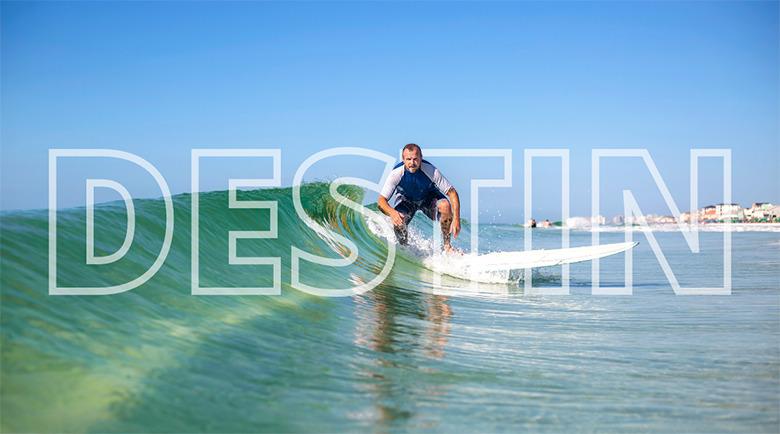 Surfing in Destin

Did you know that, contrary to popular belief, you can surf in Destin? It's true! It may not be the gnarly waves of Oahu, South Africa, or California, but it's still a fun spot to shred.

Planning a Destin vacation soon and want to give wakesurfing a try? Check out Destin Wakesurf!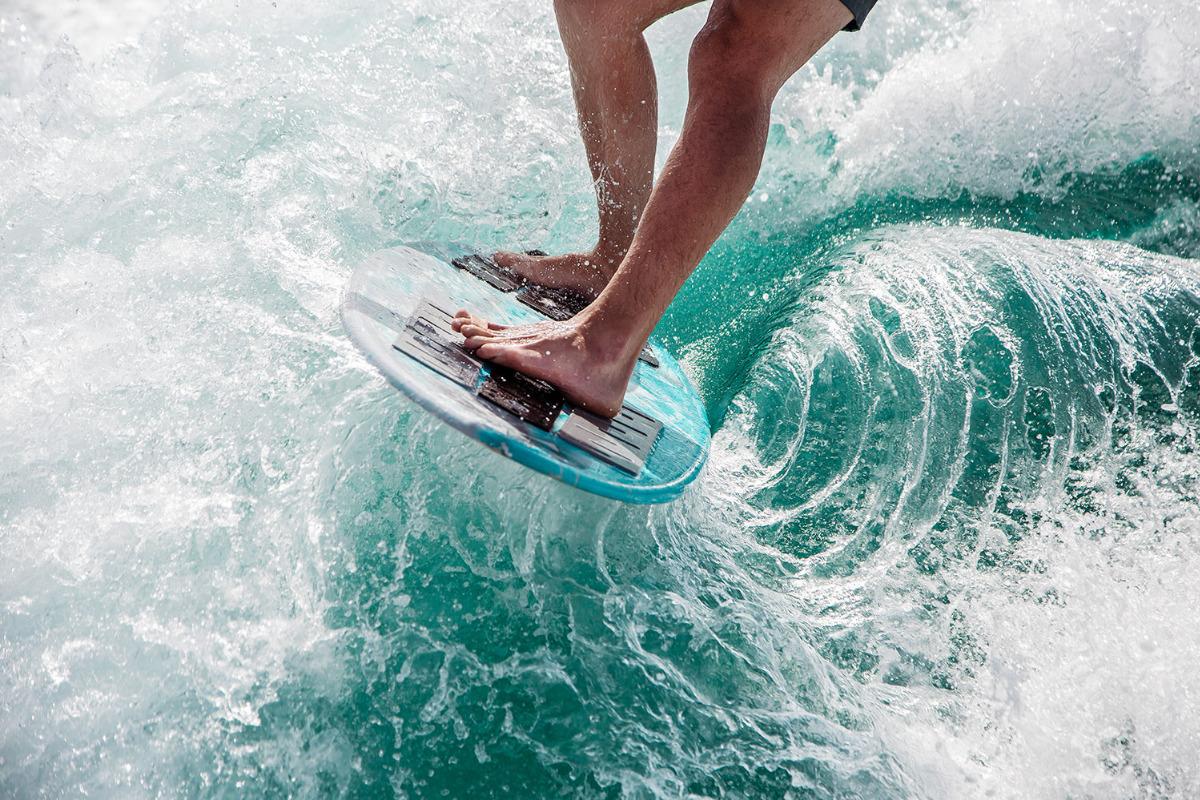 Destin Wakesurf provides packages for locals and visitors to experience Destin's most unique watersport. These include the Wakesurf Experience and Wakesurfing & Crab Island Experience. Each adventure will take place aboard a Mastercraft X26 boat, which boasts the space and premium amenities of a luxury day boat, as well as world-class surf and wake performance.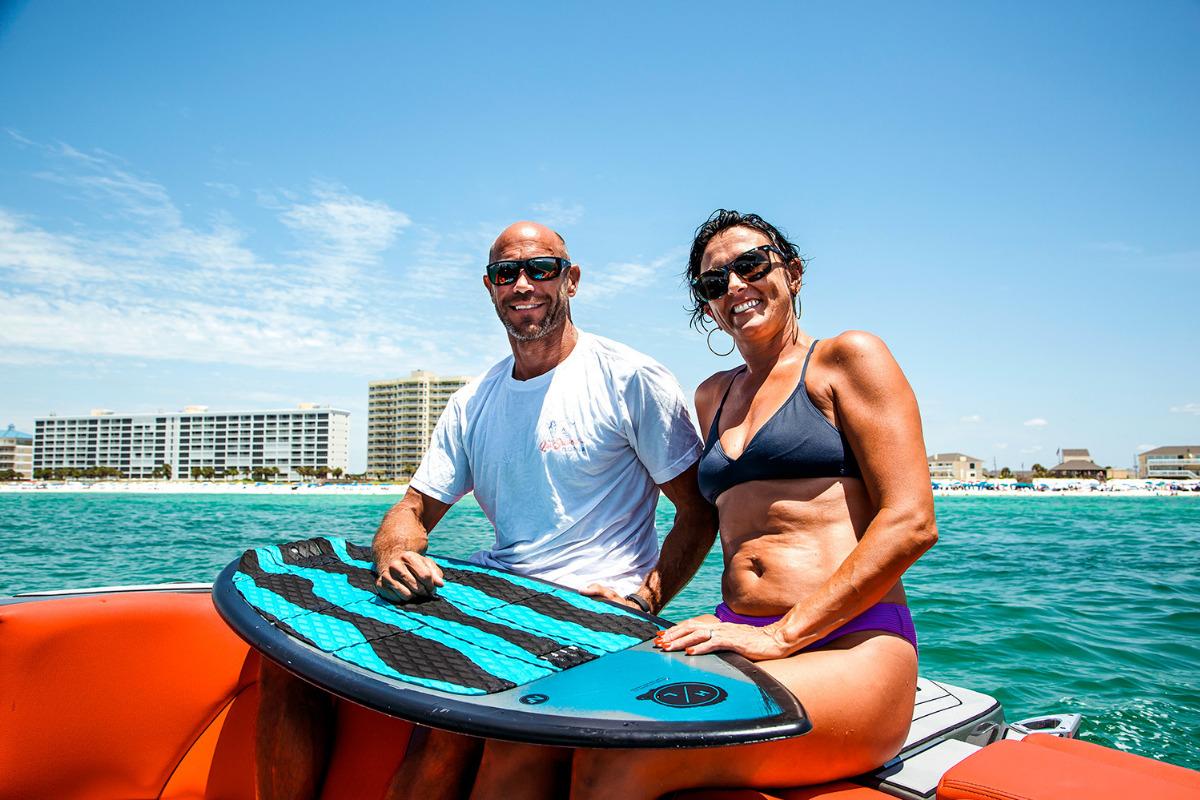 For Wakesurf Experiences, you can choose between a three-hour or six-hour trip. This adventure is meant for anyone ages nine and up. It's great for all skill levels, and a knowledgeable instructor will provide customized instruction based on your ability. Packages start at $699.
The Wakesurfing & Crab Island Experience is a five-hour trip that is available any day from 9 am to 2 pm. This trip can accommodate up to six guests. The first half of the trip is dedicated to wakesurfing, where participants receive personalized instruction, USCG-approved safety gear, and high-quality equipment. After carving it up, the group will visit Crab Island to relax on the water. Crab Island is a large sandbar off the coast. Hundreds of visitors bring out their boats every day in the summer to enjoy music, food, sunshine, and a fun social scene. It's the perfect spot to hang after a morning of wakesurfing. Packages start at $1,499.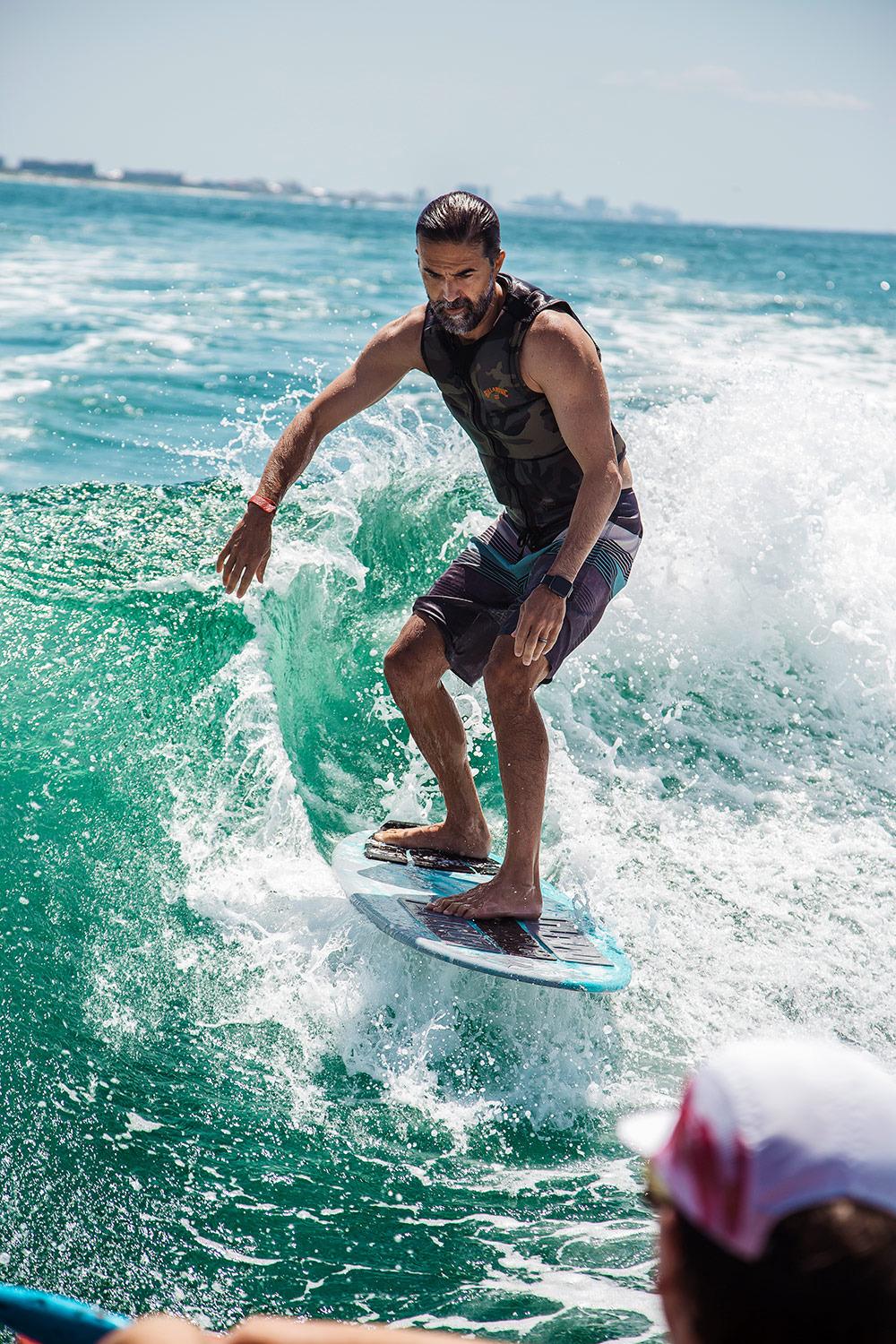 No matter which adventure you choose, you're bound to have a good time. Weather conditions and the surf report will determine your location. You will likely see dolphins and maybe other sea life during your excursion, so be sure to keep an eye out!
On the day of your trip, be sure to bring a swimsuit, towels, sunscreen, and sun protection. Destin Wakesurf provides water and ice, but you should bring your own snacks and drinks. You might also want to have your favorite playlist ready to go, so it can pump you up while you shred waves!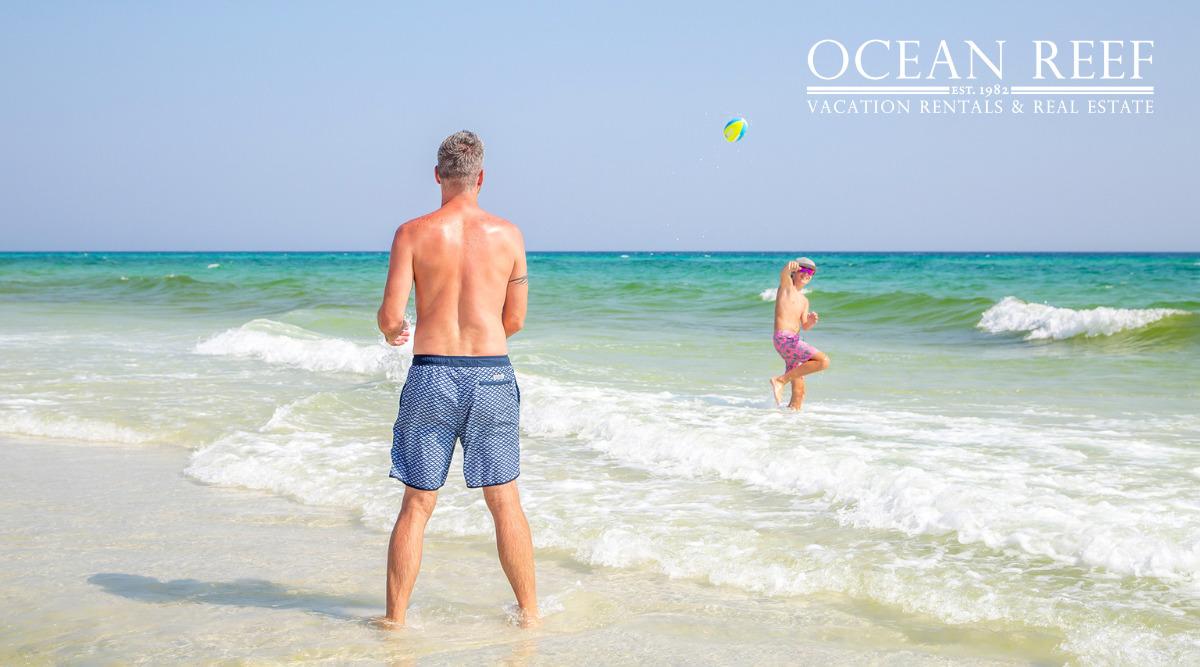 Whether you're a wakesurfing novice or an old pro, it's always a blast to get out on the jewel-toned waters of the Gulf of Mexico. Sound like a good time? Be sure to book your stay at one of our Destin vacation rentals and your wakesurfing outing soon! Destin Wakesurf can be reached at 850-714-1677.